Searching across multiple sectors, cultures and geographic regions to connect creative executives and bring about opportunities for innovative collaboration is a basic tenet of our approach to Executive Search. We have thus applied the same philosophy in putting together our team.
Sayers Consultancy is composed of a team of international, multidisciplinary consultants. They have different backgrounds, experiences and personalities, but share a passion for the Arts, a belief in the importance of recruiting creative people internationally to make a difference, and an entrepreneurial spirit that strives for excellence in performance.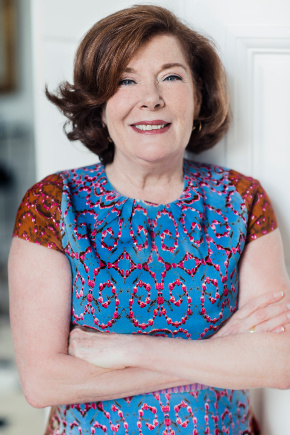 Josette Sayers
Founder & President
Josette has more than thirty years' experience in international executive search based out of Paris. She has worked in multiple sectors, including retail, branded consumer goods, luxury, venture capital, new technologies and digital platforms, educational institutions and, of course, the art world. She has also recruited executives for a wide range of functions and in particular, CEOs, senior management, and specialists in areas such as legal and international tax. Having begun to focus more on recruitment in the art world four years ago, she decided to create Sayers Consultancy in 2014, thus uniting two passions – strategic executive search and art – in a new, specialized search firm based in Paris.
Before creating Sayers Consultancy, Josette was with Jouve & Associés for twenty-five years. A founder of this generalist search firm in 1986, she became its President following Daniel Jouve's departure in 1997. Prior to Jouve & Associés, she spent five years at Russell Reynolds, where she learned the search business, working primarily in the new technologies and consumer goods sectors.
Josette is an American–Irish dual national and has resided in France for over thirty years. She has recruited executives across the globe, from Europe to the USA, Canada and Asia (notably China and Hong Kong).
Building a firm with global reach and expertise in cross-border and cross-sector search is her main goal today.