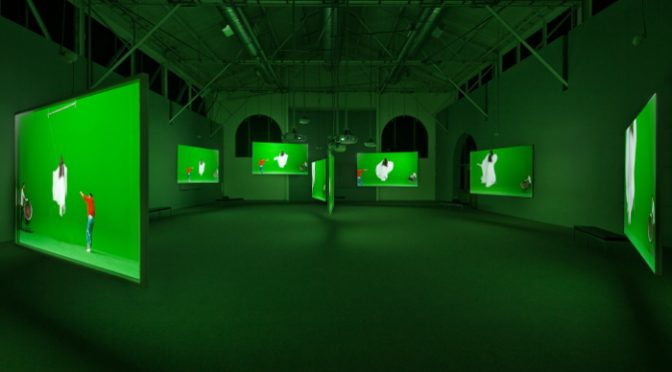 In Collector's Eye, Sayers Consultancy invites prominent collectors to select a favorite work of art in their collection and to explain why it speaks to them personally as well as aesthetically.
Here Jochen Zeitz talks about his enthusiasm for a work by Isaac Julien titled "Ten Thousand Waves" in the Zeitz Collection, now located in the new Zeitz Museum of Contemporary Art Africa (MOCAA) in Cape Town, South Africa.
Jochen Zeitz's Choice and Comments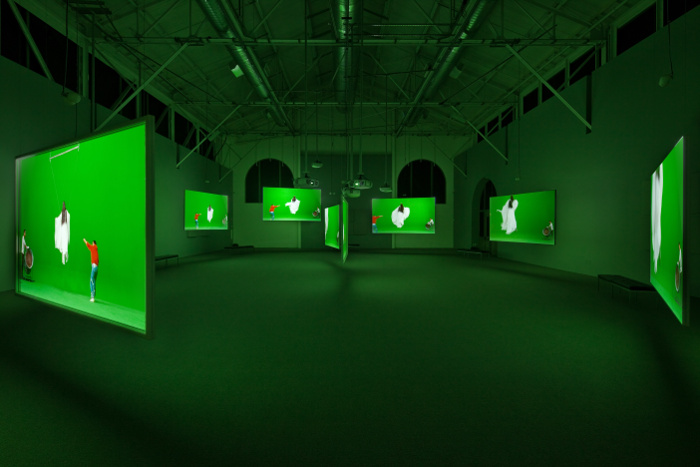 "While I was the CEO of PUMA, through our PUMA Creative programme, we sponsored Isaac Julien's participation in the Sydney Biennale, where he inaugurated a nine-screen projection called Ten Thousand Waves. Later we sponsored the presentation of Ten Thousand Waves at the Bass Museum as part of Art Basel Miami Beach. After having seen this piece installed in various ways, I knew it should also become part of my collection.
Ten Thousand Waves confronts us with a powerful message that highlights one of the great challenges of our time: Movement of people by need or choice. Migration demonstrates humanity's aspirations and dreams of a better life elsewhere, but also the positions of vulnerability that migrants often find themselves in.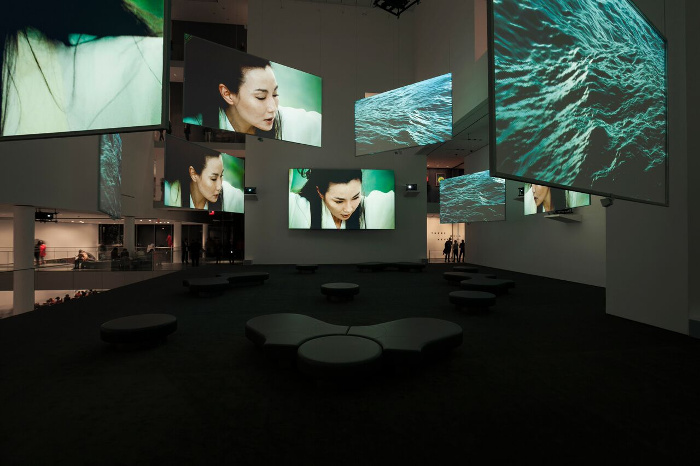 The work deals with a group of Chinese migrants in the UK who are gathering shellfish on the beach, but are lost at sea as the rising tides trap them in the dark of night. It is a deeply moving visual metaphor contrasting the beauty of nature—its power to inspire—with its power to overwhelm and destroy.
This piece seems so relevant to me, as migration from China has happened all over the world, and now with the new waves of migration in Europe, the challenges affecting humankind are man-made.
I think it is telling that Isaac Julien's heritage would have originally been Nigerian, his parents growing up on the West Indies, and then Julien himself living and working in London."
Isaac Julien
Isaac Julien was born in 1960 in London, where he currently lives and works. While studying painting and fine art film at St Martin's School of Art, from which he graduated in 1984, Isaac Julien co-founded Sankofa Film and Video Collective, in which he was active from 1983 to 1992. He was also a founding member of Normal Films in 1991.
He was nominated for the Turner Prize in 2001 for his films The Long Road to Mazatlán (1999), made in collaboration with Javier de Frutos, and Vagabondia (2000), choreographed by Javier de Frutos. Earlier works include Frantz Fanon: Black Skin, White Mask (1996), Young Soul Rebels (1991), which was awarded the Semaine de la Critique Prize at the Cannes Film Festival the same year, and the acclaimed poetic documentary Looking for Langston (1989), which also won several international awards.
Isaac Julien was Visiting Lecturer at Harvard University from 1998 to 2002 and a research fellow at Goldsmiths College, University of London from 2000 to 2005. He has also been a faculty member at the Whitney Museum of American Arts and Professor of Media Art at Staatliche Hoscschule fur Gestaltung, in Karlsruhe, Germany.
He has received numerous awards, including the Performa Award (2008), the prestigious MIT Eugene McDermott Award in the Arts (2001), and the Frameline Lifetime Achievement Award (2002), and the Grand Jury Prize at the Kunstfilm Biennale in Cologne (2003). His work Paradise Omeros was presented as part of Documenta XI in Kassel (2002). In 2008, he received a Special Teddy at the Berlin International Film Festival for the film Derek.
Isaac Julien has had solo shows at major museums in Europe, the United States, and South America. His film Ten Thousand Waves (2010) went on world tour and has been on display in over 15 countries so far, including at the Museum of Modern Art, New York, in 2013/14. Isaac Julien is represented in both public and private collections, including the Museum of Modern Art (New York), Tate Modern, Centre Pompidou, and the Guggenheim Collection.
Jochen Zeitz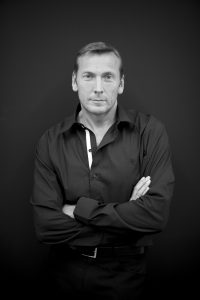 Jochen Zeitz is an entrepreneur, business leader, dedicated environmentalist, innovator and globetrotter who at any moment might be found in Africa, the United States, Europe or elsewhere in the world. Born in Mannheim, Germany, he attended the European Business School rather than following a family tradition and becoming a doctor.
He began his career as a marketer at Colgate Palmolive. He then joined the footwear company Puma in 1990, where he led the transformation of the business into a global lifestyle brand. In 1993, he was appointed Chairman and CEO of PUMA, a position he held until 2011, when he decided to step back and focus on two issues to which he is very committed – environmentalism and corporate sustainability.
He became Chief Sustainability Officer of Puma's parent company, Kering Group, in 2010, a role that complemented a personal initiative, the creation in 2008 of the Zeitz Foundation of Intercultural Ecosphere Safety, which supports innovative sustainability projects to balance conservation, community development, culture and commerce.
Jochen Zeitz's love story with Africa dates back to his early 20s, when he first traveled to the continent. A decade ago, Jochen Zeitz purchased an old cattle farm on 50,000 acres of Kenyan grassland. It became Segera, an eco-retreat where African wildlife, including endangered species, could live on land protected by the Zeitz Foundation and the surrounding community.
The Zeitz Collection
The Zeitz Collection was founded by Jochen Zeitz in 2002. Initially, he collected American Pop Art, Americana manuscripts and Native American artifacts. In 2008, Jochen Zeitz met Mark Coetzee, and together they decided to build a collection of contemporary art from Africa and eventually open a major museum of contemporary African art in Africa. Since then, he has assembled one of the most representative collections of contemporary art from Africa and its Diaspora found anywhere. Now that collection is set to have an impressive home at the new Zeitz Museum of Contemporary Art Africa (Zeitz MOCAA).
The Zeitz Museum of Contemporary Art Africa (Zeitz MOCAA) is a public, not-for-profit cultural institution that focuses on collecting, preserving, researching, and exhibiting cutting-edge contemporary art from Africa and its Diaspora as well as developing and supporting educational and enrichment programs for all. It is the first major museum in Africa dedicated to contemporary art. Zeitz MOCAA will open in 2017 in the transformed heritage-listed Silo building, repurposed by Heatherwick Studio, in the Silo District of the V&A Waterfront in Cape Town. Mark Coetzee is the Executive Director and Chief Curator of Zeitz MOCAA.
For more information, please visit: