Has the West Coast become a top destination for contemporary art? It certainly looks that way. In Los Angeles, there's The Broad, a new museum with an extraordinary contemporary art collection, and the sprawling art complex of Hauser, Wirth & Schimmel in the burgeoning downtown art district; Zurich's Karma International, New York's Maccarone, and Berlin and London's Sprüth Magers have all arrived in LA too; in the Bay Area, the redesigned and expanded San Francisco Museum of Modern Art just reopened, Gagosian has set up shop next door, and Pace Gallery now has a space in Palo Alto. San Francisco also hosted two contemporary art fairs mid-January, the fourth edition of FOG Design + Art, with more top-tier galleries participating, and Untitled, San Francisco, the Miami-based fair's West Coast venture, which has released an impressive list of collectors, curators, and art world professionals in attendance at its inaugural event.
Adding to the West Coast's contemporary art credentials is something new in the realm of photography, and not surprisingly, it's in San Francisco. The first edition of Photofairs | San Francisco will take place in Festival Pavilion at the Fort Mason Center, January 27-29, 2017.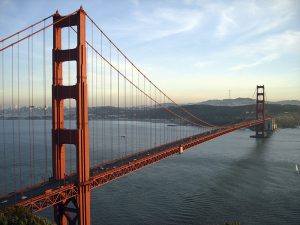 Photofairs |

San

Francisco
Organizers say the aim is to position the fair as the West Coast's leading event for both seasoned and new collectors of fine art photography and moving image. Alexander Montague-Sparey, formerly Director, Specialist Head of Photographs at Christie's and now the fair's artistic director, says, "The hand-picked works presented . . . celebrate fresh and relevant material at the regional and international level. At the first edition of Photofairs | San Francisco, I am excited to put that spotlight on the West Coast, alongside European and Asian artists never seen in the Bay area and who present especially interesting opportunities in the market at this time."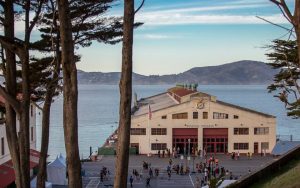 Featuring 34 galleries from 14 countries and 25 cities worldwide, Photofairs | San Francisco will showcase cutting-edge photography and moving image in a carefully curated approach that emphasizes contemporary living artists. Besides the two sections presenting, respectively, 30 new and established galleries and four galleries participating in their first US-based art fair, there will be a third section showcasing emerging and mid-career artists who specialize in digital media along with a program of talks and curated exhibitions.
As a result of the city's spirited embrace of the medium, many passionate collectors of photography are found in the Bay Area and other parts of California. The fair will of course seek to appeal to these collectors, but it is also aiming to educate and stimulate an interest in photography specifically among new and existing collectors of contemporary art in the wider Silicon Valley area.
Photofairs | Shanghai
Photofairs | San Francisco is the sister fair of Photofairs | Shanghai, whose successful third edition closed on Sept. 11, 2016. Billed as "the leading destination for collectable photography in Asia," the fair presents work by exciting, emerging artists from China and the Asia Pacific region along with masterworks to appeal to Chinese collectors, both seasoned and new, who are becoming more comfortable buying multiples. With 50 galleries on hand, the Shanghai fair once again recorded higher sales. Attendance also increased, topping 27,000 visitors, a trend seen elsewhere – in 2016, Paris Photo tallied 62,000 visitors, up 8%, and Photo London, 35,000 in just its second edition – pointing to the growing popularity of fairs for viewing, selling and buying photography. True, after two years Paris Photo dropped its bid to establish an offshoot in Los Angeles, but Photo L.A. did just celebrate its 26th anniversary with a lineup of 80 galleries last weekend.
San Francisco
So, will Photofairs | San Francisco sustain these trends? Or follow the example of Paris Photo, which failed to take root in Los Angeles? San Francisco has a heritage of photography and has always celebrated the medium. It enjoys an international reputation for photography and is, along with New York, the country's most important city for it. Those factors, plus not being undercut by a lack of local support, as Paris Photo was in LA, give Photofairs a much better shot at success
San Francisco boasts institutions with a strong commitment to photography like the de Young Museum, where over 80 years ago Group f/64, a circle of highly influential modernist photographers, including Ansel Adams, Imogen Cunningham and Edward Weston, held its first exhibition; Pier 24 Photography, with its remarkable Pilara Foundation collection and temporary exhibitions; and a good number of other photography galleries, including the Fraenkel Gallery, considered one of the finest in the world.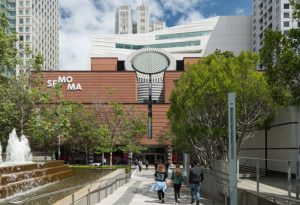 Then, of course, there is the San Francisco Museum of Modern Art, one of the first museums to recognize photography as an art form. It has more than 17,800 photographic works, dating from the advent of the medium in 1839 until today. The recent three-year renovation that doubled the museum's size, making it the largest museum of modern and contemporary art in the US, also nearly tripled the space dedicated to photography, which now fills most of the third floor. Spread over 15,000 sq. feet, the Pritzker Center for Photography is the largest space dedicated to photography in any art museum in the United States.
The SFMOMA, which reopened last May, is now functioning as the prestigious hub of an expanding cultural milieu and art marketplace. A number of blue-chip galleries have gravitated to its neighborhood. Larry Gagosian has opened his first gallery in San Francisco, a 4,500-square-foot space around the corner from the museum, and dealer John Berggruen is leaving his former address after 45 years and opening a 10,000-sq.-foot, three-story gallery near Gagosian's. "The two galleries establish a small but significant critical mass," says Berggruen, hinting at their power to propel future growth in San Francisco's contemporary art market. Meanwhile, Pace Gallery has followed the westward flow of contemporary art and created a new space in Palo Alto.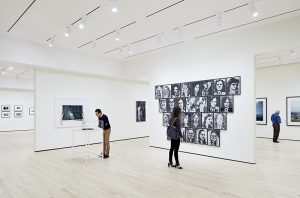 While the Silicon Valley crowd has not shown as much enthusiasm for collecting as the galleries would like, one of its venture capitalists is supporting artists in another way by backing the Minnesota Street Project, a complex of subsidized studio and gallery spaces.
And as mentioned earlier, San Francisco is hosting successful contemporary art fairs. Untitled, Art, launched in Miami in 2012, debuted an edition of Untitled in San Francisco mid-January. This curated fair featured 55 exhibitors from 10 countries and19 cities in North and South America, Europe, and the Middle East and attracted an impressive list of collectors, curators and art world professionals.
The roster at FOG Design + Art grew to 45 galleries this year and was even more international than in the past. This fourth edition, held from January 12 to 15, attracted 8,000 visitors, almost double the number at the inaugural event. Prominent newcomers included Gavin Brown's Enterprise, Gagosian, Kurimanzutto, Paula Cooper Gallery and Lévy Gorvy. Dominique Lévy cited "the energy and the support of collectors from the region" last year and "the long-term commitment to modern and contemporary art in San Francisco" as reasons for their participation.
So, returning to that question at the start, "Has the West Coast become a top destination for contemporary art?" Based on just these highlights of the art scene in San Francisco and Los Angeles, the answer is an emphatic "yes."