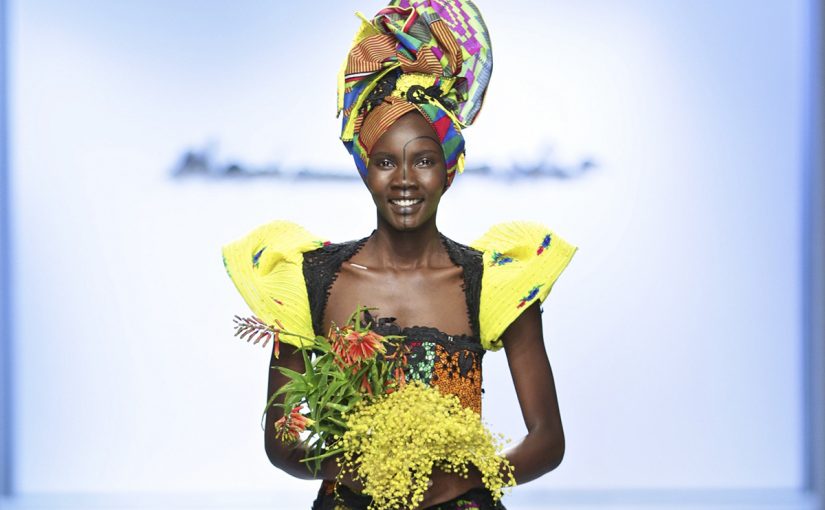 Why All The Talk About Contemporary African Art?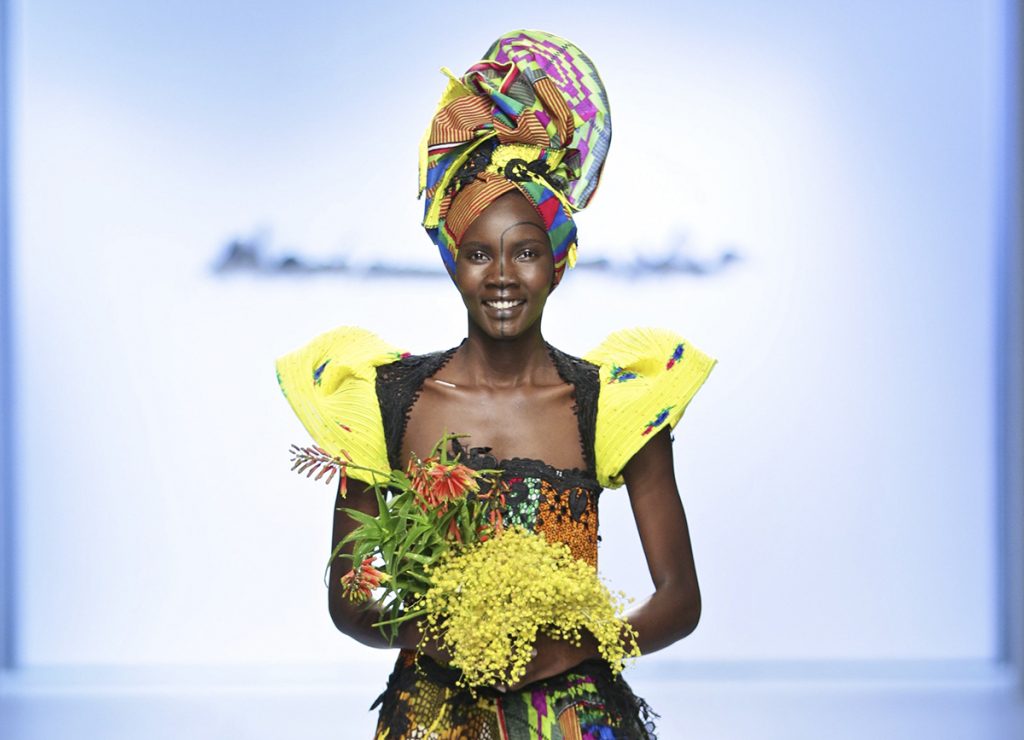 Flourishing, burgeoning, booming… words heard whenever the topic is the market for contemporary African art. Rising auction results are of course one reason, but that's not all. More African artists are getting solo shows, new fairs are being held, museums are expanding their collections and mounting exhibitions of African artists, and new museums featuring contemporary African art are on the way.
All these things are giving greater visibility to contemporary African art in Europe and the United States as well as Africa, where an effort is also under way to build a local market and ecosystem that will help sustain this momentum over the long term.
The Auction Scene.
Deciding that Bonhams should no longer have a virtual monopoly on this thriving market, Sotheby's will launch its first modern and contemporary African art sales in May 2017. Hannah O'Leary, now head of the newly created Modern and Contemporary Africa Art department at Sotheby's after ten years in a similar role at Bonhams, says the goal is to capitalize on the "enormous untapped potential" and establish "a significant profile in this field." This move by Sotheby's signals strong confidence that the market is far from peaking.
The overall results of Bonhams' four modern and contemporary African art sales in 2016 did nothing to undermine that confidence. Its "Africa Now – Modern Africa" in London on May 25th, for example, brought in more than £2 million in total, double the previous year, and saw a host of new records at auction. The top ten lots, all works by Ben Enwonwu, El Anatsui, or Yusuf Grillo, sold for between £50,000 to £218,500, double or even triple their estimate.
The much higher, $1,000,000-plus prices occasionally paid for works by big names like El Anatsui, Julie Mehretu, and William Kentridge alongside those of other well-known contemporary artists are going to be seen more often, too.
Over the last four years, African art value has risen by 200%, with auction sales of modern and contemporary African art worldwide totaling $22.6 million. In 2016, sales of contemporary African art are up about 20%.
Numbers like these may be luring Phillips into the game, too – Arnold Lehman, former director of the Brooklyn Museum (a place known for its focus on contemporary African art), was in South Africa early this year scouting the terrain for them.
Smaller auction houses are tapping into this market. Piasa, a French auctioneer, will hold its third sale of contemporary African art, "Origins and Trajectories," in Paris on November 17th, featuring works by 50 African artists and "highlighting the avant-gardism of African artists rather than the 'otherness' of African art." Aspire Art Auctions, a new Johannesburg-based auctioneering firm specializing in historical, modern and contemporary art, will hold its first sale on October 31st of this year with works by both emerging and established artists. Founded in response to the rapidly growing art industry in South Africa, Aspire is planning to open a Cape Town office in November and hold its inaugural Cape Town auction in March 2017.
The Art Fair Scene.
There were some firsts on the art fair scene as well in 2016.
At the Armory Show, held in New York from March 3rd to 6th, "Focus: African Perspectives," was devoted to "the artistic development and manifold narratives arising from African and African Diaspora artists." It was the fair's first invitational focus section to spotlight sub-Saharan Africa, with eight of the fourteen featured artists represented by galleries in Africa, including Cape Town's Blank Projects, Whatiftheworld and SMAC, which were invited to participate with solo shows.
The fourth London edition of 1:54 Contemporary African Art Fair was held at Somerset House in early October, following the second New York fair in May. Showcasing more than 130 artists, both new and established, and 40 participating galleries (16 based in Africa), it was over three times the size of its inaugural edition. The larger representation helped to achieve one of the fair's goals: to show there is no single "African aesthetic," but rather a multiplicity of artistic visions and forms of expression, which is crucial to sustaining interest in contemporary African art. While fewer South African galleries made the trip to London, five from North Africa were represented, a relatively large number for an international event. Galleries from Ghana, Ethiopia, and Egypt were among the seventeen participating for the first time.
Coming up in Paris, which is seeking to rival London as a Mecca for contemporary African art, AKAA – Also Known As Africa – is the first art fair devoted to contemporary art and design from Africa to be organized in the French capital. Twenty-nine galleries representing some 115 artists have been invited to participate in this inaugural edition from Nov. 11th to 13th. Heavyweights like Galerie Vallois (Paris), October Gallery (London), ArtCo (Germany), and L'Atelier 21 will be there along with frequent international exhibitors Galerie 127 (Marrakech) and First Floor Harare (Zimbabwe).
AKAA founder and director Victoria Mann notes that the art scene in Africa has traditionally been understood according to prevailing Western narratives. But the origins of the art, she insists, do not necessarily define the link to Africa. AKAA views Africa as "fluid, with artists and designers who work in and outside of [its] borders . . . all contributing to this fluidity." The notion of "fluidity" also applies to the interaction between the arts and design, a fertile symbiosis revealed in AKAA's inclusion of African design at the fair.
In Africa, biennales like those in Casablanca, Marrakech, Dakar, Kampala, and Bamako are growing and gaining more recognition, and the list of art fairs is getting longer.
Held in early September, FNB Joburg Art Fair featured 90 exhibitions by galleries and organizations from 17 African and European countries as well as the United States. Though hardly a newcomer – this was the fair's ninth edition – it did focus for the first time on East Africa, with works by leading artists from Burundi, Kenya, Rwanda, Ethiopia, Tanzania, Uganda, Somalia, Sudan along with, of course, South Africa.
FNB Joburg made a big – and clearly successful – effort this year to raise its game to meet the challenge from the Cape Town Art Fair, whose goal is to become, with strong support from its European parent company and exhibitions specialist Fiero Milano, the premier event of it kind in South Africa and on the continent.
Speaking of Johannesburg, a new cultural district is under development in the city center. A revamped 80s office block in the Rosebank residential neighborhood will house restaurants, high-end design shops as well as the Cape Town-based galleries Smac and Whatiftheworld. More art spaces are planned for the Keyes Avenue area, too, where the Everard Read and Circa galleries are already located.
The Cape Town Art Fair is indeed positioning itself as a major international art fair that will "bring contemporary art from Africa to the world, and the world to Cape Town." Held in a city that is home to Africa's top galleries, it welcomed some 40 galleries and more than 130 artists last February. The CTAF is aiming to be even bigger and better in 2017, when it will coincide with the Zeitz MOCAA Gala preceding the autumn opening of the Zeitz Museum of Contemporary Art Africa (see below). The fair is sure to help achieve Cape Town's aim of becoming an – if not the –  international hot spot for contemporary African art.
Elsewhere in Africa, the first edition of ART X Lagos will be held from Nov. 4th to 6th. It will feature selected galleries from Nigeria, other African countries (South Africa's Goodman Gallery and Stevenson Gallery will be there, as will newly founded Gallery 1957 (see below) from Ghana), and the Diaspora, showing innovative contemporary art by over 45 established and emerging artists. Another newcomer is the Art Accra international art fair in Ghana, from Dec. 8th to 10th. It will present 25 galleries from Africa and around the world, with organizers touting Accra as "an excellent port of entry for the international art collector community interested in exploring the landscape of the art market in Africa." So will collectors set sail for this new port? We will soon know.
Accra, by the way, is also home to a new gallery. Accra-based businessman and collector Marwan Zakhem opened Ghana's first commercial art gallery in March. Gallery 1957 will specialize in cutting-edge contemporary African art. Explains Zakhem: "I wanted to create a commercial platform for artists based here to provide increased opportunities so they don't feel they have to move abroad to pursue their careers."
The question now is whether this new venture will enjoy the same success as, for example, the Johannesburg-based gallery MOMO. Founded in 2002 by Monna Mokoena, whose legal training could not compete with his love of art, MOMO promotes cutting-edge work by local and international artists and now has a new art space in Cape Town, too.
The Gallery Scene – Reflecting The Same Trend.
Major retrospectives and solo gallery shows in 2016 are both a reflection and driver of the flourishing contemporary African art market.
The list of solo gallery shows is long, far longer than when established South African galleries like Stevenson and Goodman were pioneering them locally and Jack Shainman was doing the same in New York. Of particular note are the exhibitions at leading galleries in New York and London, which point to the growing international stature of contemporary African artists. They include Nicholas Hlobo's first New York solo show at Lehmann Maupin, the Burundian-born sculptor Serge Alain Nitegeka's show at Marianne Boesky Gallery, Eddy Kamuanga Illunga's first solo show in the UK at October Gallery, Julie Mehretu at Marianne Goodman New York, and Romuald Hazoumè at Gagosian Le Bourget (Paris). Along with these are solo shows at a dozen or so other London galleries specializing in contemporary African art such as Jack Bell and Tiwani Contemporary, which are hoping for visits from collectors in the city for Frieze and 1:54.
Among the major retrospectives were an exhibition of the Malian photographer Seydou Keita at the Grand Palais in Paris and the first major solo exhibition in the UK of Keita's compatriot, photographer Malick Sidibé, which opened at Somerset House during the 1:54 African Art Fair in October and will run until Jan. 15th 2017.
The Museum Scene.
"When the Tate, the Smithsonian and other similar institutions start putting on exhibitions of contemporary African art, then one knows that something strange and wonderful has occurred, that real change is in the air," says Giles Peppiate, director of modern and contemporary African art at Bonhams.
What could be more convincing proof of "change in the air" than the creation of a new museum dedicated to contemporary Africa art. Next year, the Zeitz Museum of Contemporary Art Africa, the world's largest museum devoted to contemporary art from Africa, will open in Cape Town. Housed in the historic Grain Silo, a 57-m-tall icon on the city's waterfront, Zeitz MOCAA will comprise over 9,500 sq. meters on nine floors, with 6,000 sq. m of exhibition space, making it one of the world's leading contemporary art museums. This new not-for-profit institution will focus on collecting, preserving, researching, and exhibiting cutting-edge contemporary art from Africa and its diaspora. Says executive director and chief curator Mark Coetzee: "Zeitz MOCAA will constitute a re-imagining of a museum within an African context: celebrate Africa preserving its own cultural legacy, writing its own history and defining itself on its own terms."
That winds up our brief review of the contemporary African art scene. Check back at MarketBeat for more news about the fast-moving world of contemporary art as an eventful 2016 draws to a close and a 2017 promising exciting new developments gets under way.
And in the meantime, go ahead and show off your own artistic talent by carving a pumpkin for Halloween (even if it's not likely to get you a gallery show…).