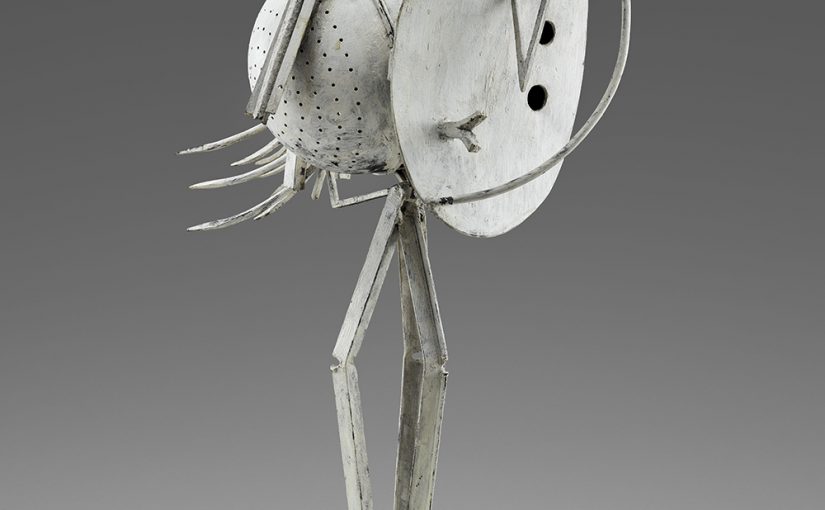 Picasso's Discovery in 1907…
At the start of the twentieth century, artists in Europe discovered a new source of artistic inspiration from another continent – Africa. In 1906, André Derain visited the British Museum and was overwhelmed by the masks and figures he discovered there. He wrote to Matisse of his astonishment at their raw expressive power and of his realization that artists had a new form of representation to draw upon.
A sacred encounter.
Derain and Matisse, who saw these masks and sculptures not as curiosities, but as true works of art, passed along their enthusiasm to another artist – Pablo Picasso. Although stylistic echoes of African art appeared in Picasso's work soon thereafter, it was only in the following year that a new encounter with these "sacred"; and "magical"; forms from Africa would fundamentally transform his artistic vision and his notion of himself as a painter.
In the spring of 1907, at Derain's urging, Picasso visited the Musée d'Ethnographie du Trocadéro in Paris. In the following text from André Malraux's Le Miroir des Limbes – II.  La corde et les souris, Picasso describes in his letter to André Malraux his impressions and the revelation he had while looking at the works from Africa on display there.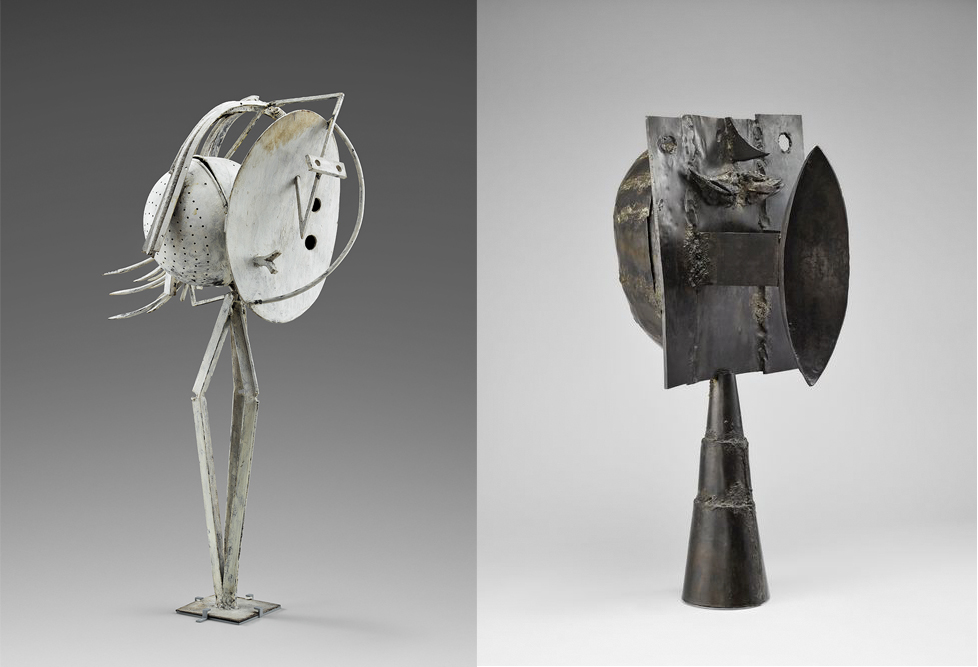 Picasso's letter to Malraux
"People often talk about the influence of African art on me. What can I say? We all liked fetishes. Van Gogh said, 'We all had Japanese art in common.' For us, it was the Africans. Their forms didn't influence me more than they did Matisse. Or Derain. But for them, the masks were sculptures like any others. When Matisse showed me his first African head, he talked about Egyptian art.
"When I went to the Trocadéro, it was disgusting. Like the Flea Market. The odor. I was alone. I wanted to leave. But I didn't. I stayed. I stayed. I understood that it was very important. Something was happening to me…
"The masks were not like other sculptures. Not at all. They were magical things. So why weren't Egyptian or Chaldean sculptures magical? We didn't realize: they were primitive, not magical. The African pieces were intercesseurs. Ever since then, I've known the word in French. They stood against everything, the whole; against the unknown, threatening spirits. I was always looking at fetishes. I understood; I too am against everything. I too believe that everything is unknown, that everything is an enemy! Everything as a whole! Not the details, women, children, animals, tobacco, playing, but everything together!  I understood what the Africans used their sculpture for. Why sculpt like that and not some other way? After all, they were not Cubists! Cubism did not exist. It was clear that some fellows had invented the models, and others had imitated them. That's tradition, isn't it? But all the fetishes were for the same thing. They were weapons to help people avoid obeying the spirits so they could become free. Spirits, the unconscious – something that was not talked about much then – emotion: they were all the same thing. I understood why I was a painter.
"All alone in that dreadful museum, with the masks, the Redskin dolls, the dusty cloth figures. Les Demoiselles d'Avignon must have come to me that day, not at all because of the forms, but because it was to be my first exorcism painting!"
André Malraux, The Mirror of the Limbs – II. The Cord and the Mice, 1976.